PADI has a wide range of courses available for divers that are interested in learning more about and exploring the natural wonders that lay hidden below the surface. Several of these courses are a part of Project AWARE – a global movement of scuba divers striving to protect the planet, one dive at a time.
Project AWARE aims to empower divers around the globe to work together to promote a clean, healthy and abundant planet. Project AWARE is a registered nonprofit organization established by PADI in 1989. You can find more information at www.projectaware.org.
The PADI Project AWARE Fish Identification Course
The PADI Project AWARE Fish Identification Course will teach you fish identification basics, to make it easier for you to identify fish regardless of where in the world you engage in scuba diving.
The course if focused on three main areas:
How to identify characteristics of local fish families and species
Fish survey techniques and strategies
Fish identification dive planning, organization and procedures
The course consists of a combination of theory and two dives.
Project AWARE Dive Against Debris Course
This is a course where participants will learn how to help keep the oceans clean and protect sea life and divers from potentially harmful debris. The course aims to provide divers with a deeper understanding of issues caused by debris in underwater environments, and how divers can be a part of successful conservation work and help raise awareness.
You must be at least 12 years of age to participate in the Project AWARE Dive Against Debris Course, and an Open Water Diver Certificate is required.
Dive Against Debris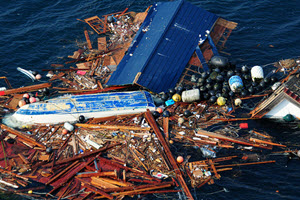 As a part of the course, you will learn how to conduct a Dive Against Debris survey and properly report your findings. This part of the course includes training on how to create of a survey dive profile and how to make effective decisions on what to gather and what to leave behind. You will also learn how underwater photography can be used in the fight against debris.
After completing the course, you will be ready to participate in ongoing Dive Against Debris surveys as well as start your own. Your findings can be added to the interactive Dive Against Debris Map at Projectaware.org.
AWARE – Coral Reef Conservation Course
N.B. This is a non-diving certification.
The AWARE Coral Reef Conservation Course will teach you about coral reefs and how they work. Examples of issues that will be address are why coral reefs are so important, the complex nature of life on a coral reef, factors that can cause harm to coral reefs, and what we can do in order to prevent coral reef decline.
AWARE – Coral Reef Conservation Certificate is a non-diving certification. No water sessions are required. You do not need a dive certificate to participate and there are no age or health prerequisites.
One of the course materials used in the AWARE Coral Reef Conservation Course is the digital manual AWARE – Our World, Our Water. You can download this manual for free from projectaware.org.
Distinctive Specialty Courses
PADI Instructors can set up their own specialty courses. For more information about locally available specialty courses, check with dive schools in the area where you plan on scuba diving.
Here are some examples of popular specialty courses that has been created by individual PADI Instructors and that are not universally available at all PADI dive schools.
Invasive Lionfish Tracker
The lionfish is native to the Pacific Ocean, but is nowadays also present in the north-western Atlantic and the Caribbean. Due to a lack of natural predators in these areas, this invasive species could cause problems for the local ecosystems. Participate in the course "Invasive Lionfish Tracker" to find out more about what scuba divers can do to help. Included in the course is information about lionfish population control, including methods that can be utilized to capture and euthanize lionfish in a safe and humane way.
Shark Conservation Diver
This course is suitable for scuba divers that wish to learn more about the importance of sharks and how they are threatened globally and locally. This course is offered both as a non-diving course and as a course that includes open water dives.
Whale Shark Awareness
Many divers dream of diving with gigantic whale sharks, but how much do you really know about these enormous creatures? Participate in the Whale Shark Awareness Course to find out more about their behavior, biology and distribution. This course is available in two different forms; one for scuba divers and another for snorkelers.
Sea Turtle Awareness
Despite valiant conservation efforts around the globe, many sea turtle populations are still decreasing and could face extinction in the near future if the trend isn't halted. Scuba divers can help researchers by providing information about sea turtle encounters. Participate in a Sea Turtle Awareness Course to learn more about sea turtle identification, how to record sea turtle sightings and what you can do to promote sea turtle conservation. The course is available in two different forms; one for scuba divers and another for snorkelers.