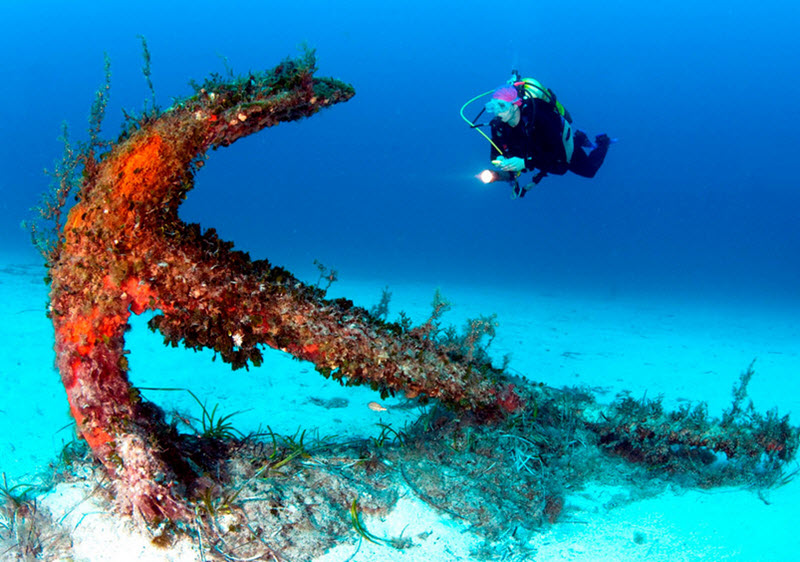 Malta is a Mediterranean island nation located south of Italy. It is comprised of a main island and several smaller ones, including Comino, Cominotto and Gozo. The island is known as the online casino centre of Europe since a lot of Europes online casinos are registered on Malta. Examples of casinos that are registered om Malta includes Mobilebet, Bethard and BetSafe among many others.
Malta is a part of the European Union.
Weather
The summer season, April – October, is hot and dry. The winter season is cool. It never gets really cold in Malta. The two coldest months are January and February, with temperatures sometimes dropping below 10 degrees C.
Diving Malta
Malta has a well developed diving industry and there are plenty of diving schools and tour operators to chose among.
The underwater visibility is usually around 30 metres.
During the December – April season, the water temperature typically stays within the 14°-17° C span and a thicker wetsuit is recommended. In May – November, you can expect warmer waters, from 18° to 25° C, and many divers use fairly thin wetsuits.
Examples of popular dive spots:
Regg Point Reef
Azure Window
The Blue Lagoon
Tugboat Rozi
Um el Faroud
The Blue Lagoon outside Comino
The Blue Lagoon near Comino is a sheltered dive spot suitable for beginners. You don't need to dive deep to enjoy this dive spot; it is very pretty and interesting within the 2-15 metres range. The Blue Lagoon is an important "nursery" for many Mediterranean species.
The wreck of Um el Faroud
Um el Faroud is tanker deliberately sunk in the late 1990s to provide a home for marine species. It was soon colonized by aquatic life and is today a popular dive site, at a depth of 26-35 metres. The bottom is sand, and a reef with interesting caverns is found close to the wreck.
Before Um el Faroud was sunk, its doors and windows were removed to decrease the risk of divers getting trapped inside.
The vessel Um el Faroud is over 100 meters in length. It was built in England in the 1960s and remained in use until the mid-1990s when it was damaged by an explosion while in a Maltese dry dock.
General information about the Mediterranean
Tides
Compared to the Atlantic, the difference between low tide and high tide is less pronounced in the Mediterranean. The Gibraltar sound is very narrow in relation to the size of the Mediterranean, and the exchange if water between the Atlantic and the Mediterranean is therefore comparatively small. (The links to the Red Sea and the Black Sea are even more narrow.)
Salinity
The salinity gets higher the farther east your travel on the Mediterranean.
Water movements
The Mediterranean is characterized by surface water moving east and deeper water moving west. Water enters the Mediterranean from the Atlantic through the sound of Gibraltar, is warmed up and moves eastwards. At the Levant, it sinks down and starts moving westwards.